As I was grumbling about in my last post, I've been watching a surprising number of stinkers lately. I suppose it's my own fault for scrolling Shudder and clicking whatever random thing has a cool picture? I have a list of quality films people tell me to watch, but I cannot resist a flashy trailer.
Despite my poor prioritization, I have loved a few things lately. These three titles are definitely worth checking out!
LUCKY (2020)
You may remember a recent post about horror morals in which I described LUCKY, written by Brea Grant (who also stars) and directed by Natasha Kermani, as not really a horror movie. I stand by that. While it starts off pretty tense, by the middle it becomes more of a drama/conceptual exploration of womanhood, victimhood, and solidarity. Still, it's a nice tight 83 minutes with a fun premise and enjoyable execution, and plenty of light-to-medium scares scattered throughout. For a good time that will not give you nightmares (unless you're already accustomed to have nightmares about the state of gendered violence in the 21st century), I recommend this film!
Bechdel-Wallace Test: Pass.
Sexy Lamp Test: Pass.
Willis Test: Fail.
Ko Test: Pass.
Roxane Gay Test: On one hand, all the women seem about equally as complex as the lead. On the other, everybody is a metaphor…I say slim pass.
Carie-Burns Test: Fail. but that's kind of the point?
YOU'RE NEXT (2011)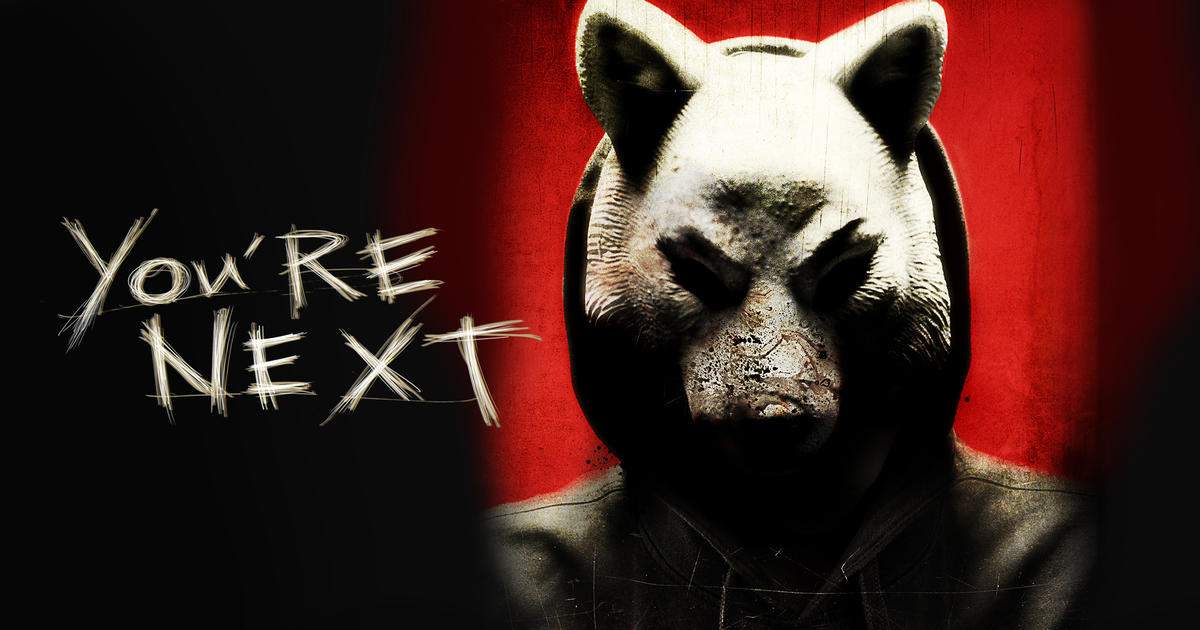 I might be a little late to the party on this one, but YOU'RE NEXT (2011) is delightful. Directed and edited by Adam Wingard and written by Simon Barrett, this movie feels like a precursor to recent tongue-in-cheek but still-scary slashers like READY OR NOT (2019). YOU'RE NEXT is definitely a slow burn, with a run-of-the-mill teaser sequence that had me mistakenly expecting a standard slasher. Once our main murder-spree kicks off to a pleasantly brisk start around minute 25, this movie transforms into a darkly funny and legitimately tense experience following a formidable Final Girl. Erin, played by Sharni Vinson, is hyper-competent, and she doomsday preps herself out of numerous near-death situations, earning many cheers! In the grand tradition of comedic slashers, this film never repeats a murder method and some of them are delightfully shocking. Plus, there are a couple big ole' twists.
Bechdel-Wallace Test: Pass.
Sexy Lamp Test: Pass.
Willis Test: It's close for most of the movie, but in the end it sort of becomes clear that people were underestimating our heroine based on her gender…so I say fail.
Ko Test: Fail.
Roxane Gay Test: Fail.
Carie-Burns Test: Fail. This movie has very minimal survivability.
BRAND NEW CHERRY FLAVOR (2021)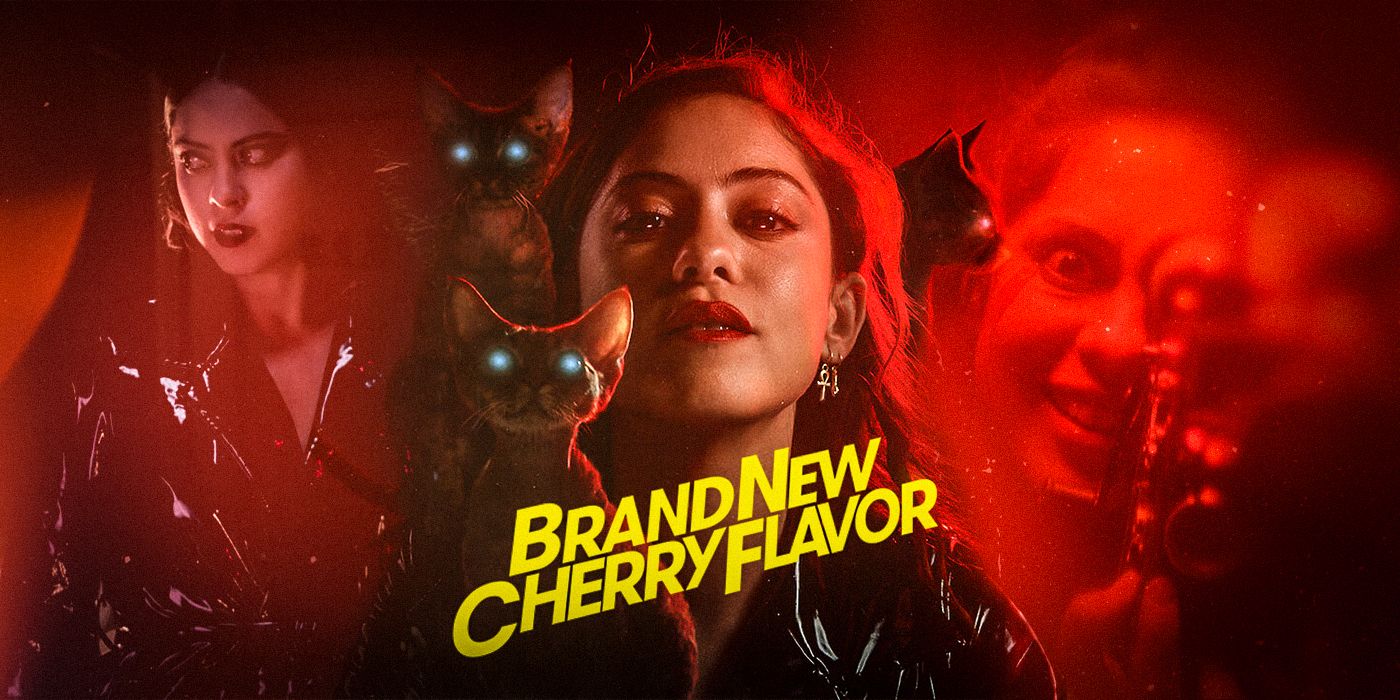 After a variety of television-that-shall-not-be-named disappointments, I had started to formulate some theses about Why Horror TV Just Doesn't Work. And then I watched LOVECRAFT COUNTRY (2020), which I considered an "exception proves the rule" situation. Then I also watched BRAND NEW CHERRY FLAVOR (2021), and I gave up on that dumb idea altogether. Horror TV, it turns out, slaps.
This off-kilter miniseries, created by Nick Antosca & Lenore Zion based on Todd Grimson's novel, tells the story of a woman auteur filmmaker in the 90s, Lisa Nova (Rosa Salazar), who goes to Hollywood to make it big. She ends up being betrayed and damaged first by a producer, and then by a witch. She seeks her revenge, and everything goes disgustingly wrong. I LOVED IT. Yes, sure, there are a couple tropes that aren't like my favorite, but most of them get complicated by a slew of morally ambiguous characters. They didn't bug me enough to distract me. Moving on.
Here's why I think the show works: it avoids what many longform TV Horror shows fail at anyway by skipping over jump-scares and slow-building-anxiety. Instead, the show devotes all its scare energy to being gross and uncanny. Basically whenever there's a chance to do something that might make you say "WTF Lisa Nova!?" the show unswervingly goes there. We've got cannibalism, we've got sentient armchairs, we've got one of the top two weirdest sex scenes I've ever watched in my life. With a charming cast of supporting players (I'm a particularly big fan of cutie-patooties Jeff Ward and Manny Jacinto), and a gorgeously designed world to polish it all up, this show is a gem. Go. Watch. Tremble in…fear?
Bechdel-Wallace Test: Pass!
Sexy Lamp Test: Pass.
Willis Test: Fail.
Ko Test: It might be close with Code, but ultimately I say fail. He's just one character and there are a lot of hours of TV here.
Roxane Gay Test: Mostly pass!
Carie-Burns Test: Pass.